Kabuto VOYAGER: Classic Expandable 2-Wheel Carry-on
€495,00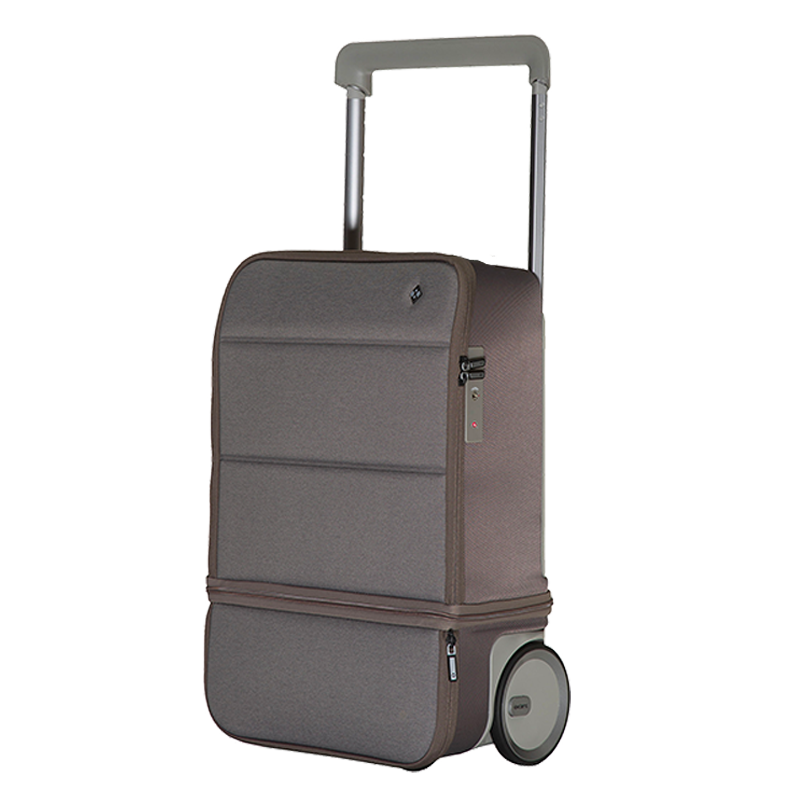 Expandable for 50% more volume at a blink of an eye

Fits one 12" laptop in the back pocket & one  up to 17" in the main compartment 

Separate shoe compartment 

Combination lock, no electronics

Size: 55 x 35 x 23cm (22 x 14 x 9")

Expanded size: 75x35x23cm (29.5x14x9")

Weight: 3,4kg (8lbs)
YOUR ORDER INCLUDES:
Kabuto Carry on XT 2 wheels Lite
1 luggage cover to protect your suitcase (rain proof)
1 three-digit combination locks TSA approved
1 USB A port
Lifetime warranty
THE DIMENSIONS:
Unique vertical expandability offers 50% extra volume
Dimensions : 55 x 35 x 23 cm : 40 liters (22 x 14 x 9 inches)
Extended : 75 x 35 x 23 cm : 60 liters (30 x 14 x 9 inches)
Weight : 3,4 kg - 7,5 lbs
Plastic compound with ABS lamination
Waterproof, impact resistant

only one extensible Kabuto suitcase to use for most of your short & mid-term trips
You won't fill up your cupboard with unnecessary luggage. Unique vertical expandability offers 50% extra volume in seconds

Your external battery

A dedicated pocket inside allows you to place your own external battery, you can connect your battery to the cable that feeds the plug near the lock.

1 USB-A port

Telescopic handle
Telescopic handle
with 4 different heights:
43", 41", 39" & 37″
(94, 100, 105 & 110 cm).
Provides better maneuverability and a flat interior to maximize storage

The most silent wheels ever!
2 large diameter all terrain wheels
(5,3″ – 13,5cm) fitted on double ball bearings and rubber tires for a smooth and quite ride on all terrain.
Easy-access !
For connected travellers, you can add a second computer inside the suitcase up to 17-inch, protected and independent from the rest of your personal stuff.
Standalone shoe compartment
The easy access bottom compartment is very convenient to pack your shoes or laundry bag.
It can be separated from the top compartment with a zippered partition

Size of the shoe compartment : 13.5 cm (5.3 inches) high, 21 cm (8.2 inches) deep, 33 cm (13 inches) wide
PERSONALIZE YOUR LUGGAGE !

Laser engraving : Customize the rod of your suitcase